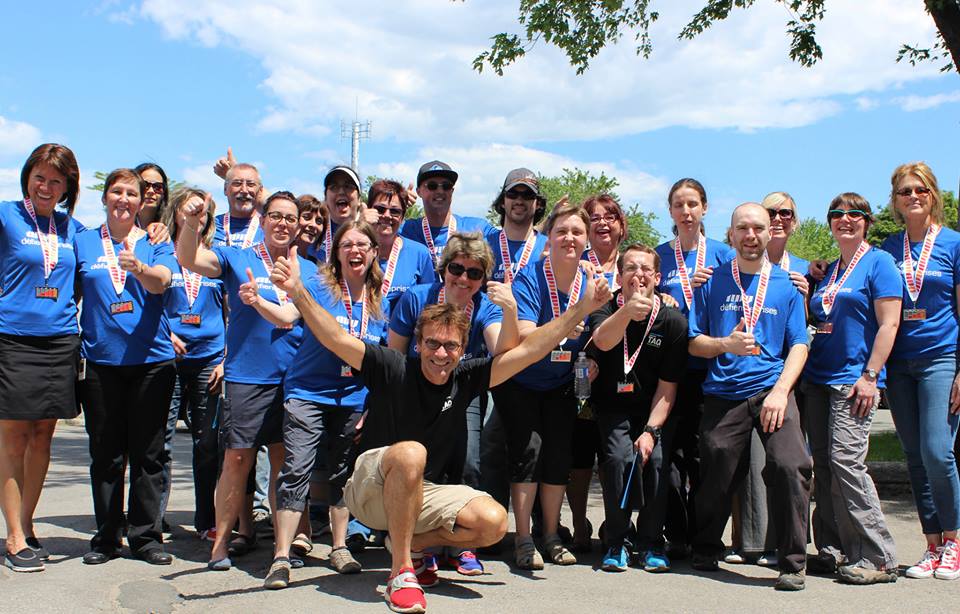 A friendly, hard-working team: Thanks to our team of over 450 employees, we can provide the staff you need to complete your contract on time. Our employees—more than 70% of whom live with functional limitations—are motivated, engaged, meticulous, hard-working, and high performing. They take great pride in contributing to the success of local businesses!
It's brought me lots of joy, happiness, and fulfillment. Thanks to TAQ, I was able to find a permanent job. I've come to know and accept the people around me as they are. Thank you HR for bringing me on board.

Jean-Guy Bouchard | Manutentionnaire

I'm proud to work for TAQ because I feel we're offering businesses in Quebec City and area efficient outsourcing solutions. At the same time, we're giving our great workers wonderful tasks and responsibilities that make them feel independent and proud, in addition to greatly enhancing their quality of life and well-being.

Amélie Caron | Director of Business Development and Special Projects

I feel proudest of TAQ's mission. Every day, I have the absolute pleasure of interacting with our workers, watching them come out of their shells and seeing them happy. I am also very proud of the wide range of tasks we are able to accomplish. They range from assembling greenhouse lighting fixtures to boxing up granola bars and sending off packages. It's impressive to see how much our workers can do when we trust them and provide them with the right support.

Pascal Gagné | Director of Operations - Quebec Division

My dream of working at TAQ goes back a long way. I was between 8 and 10, and each time I went by the TAQ building, I'd say to my grandmother, Grandma, one day I'm going to work at TAQ. It all happened at a time when I'd stopped believing it would. For the past four years, I've been living my childhood dream as part of the extended TAQ family. Thank you!

Stéphanie Henry | Manutentionnaire

I love TAQ! Each morning I go to work, I have a smile on my face because I know I'm going to spend a wonderful day with people I appreciate and respect and who appreciate and respect me as I am. That's why TAQ is number one for me.

James-William Schelling | Cashier

The employees' smiles and how much they appreciate my work and that of my entire team!!! Also feeling that my whole team is happy working in the kitchen is very gratifying for a chef!

Marie-Claude Bouré | Food Services Manager

Groupe TAQ has changed my life because it feels like home to me. I find the work I do rewarding and feel like I'm learning new things. At the end of each workday, I feel like I've accomplished something.

Simon Motard-Thibault | Maneuver

For the past 20 years, I've loved going to work at TAQ. Every morning, I'm delighted to see my coworkers again because they're so friendly and kind. The supervisors listen to my needs and make my days enjoyable. TAQ is a great place to be, and I'm proud to be one of their employees.

Manon Marceau | Manutentionnaire

I like working at Groupe TAQ because I feel less judged. The work is adapted to my abilities. The people are extraordinary, and I enjoy working with them every day.

Aurélie Morneau | Manutentionnaire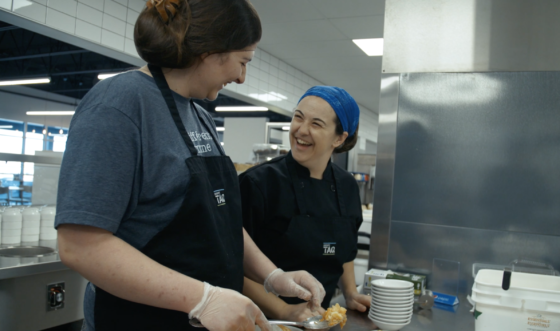 Working at TAQ
more than a job — it's a way of life!
Groupe TAQ employs over 500 people, 70% with functional limitations. We provide a friendly, enjoyable, stimulating work environment and good working conditions.